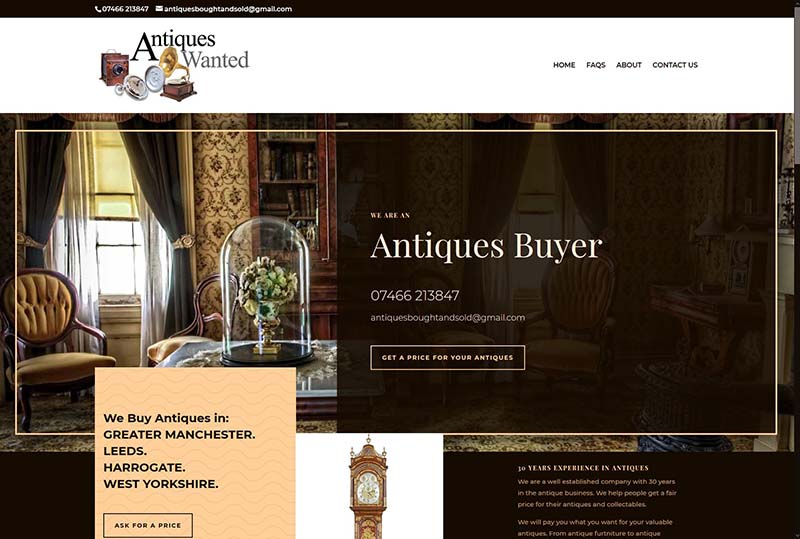 Another new web design made live this week, SEO applied and ready to be marketed with Google Ads
My customer, Paul, required a new website to be designed for his antique buying business, as well as a person who could market the website for him. The website was built with a bespoke design, encompassing an 'antique' look. As any new website should be, it's been designed for all screen sizes – 'mobile friendly' – and it has been SEO optimised.
The website will be further marketed with my Google Ads (Adwords) management service, pushing the website to the top of Google instantly for Paul's specific target market locations.
For a quote for your website design and marketing please call Jackie on 07793 323749 or fill in the enquiry form on this page.