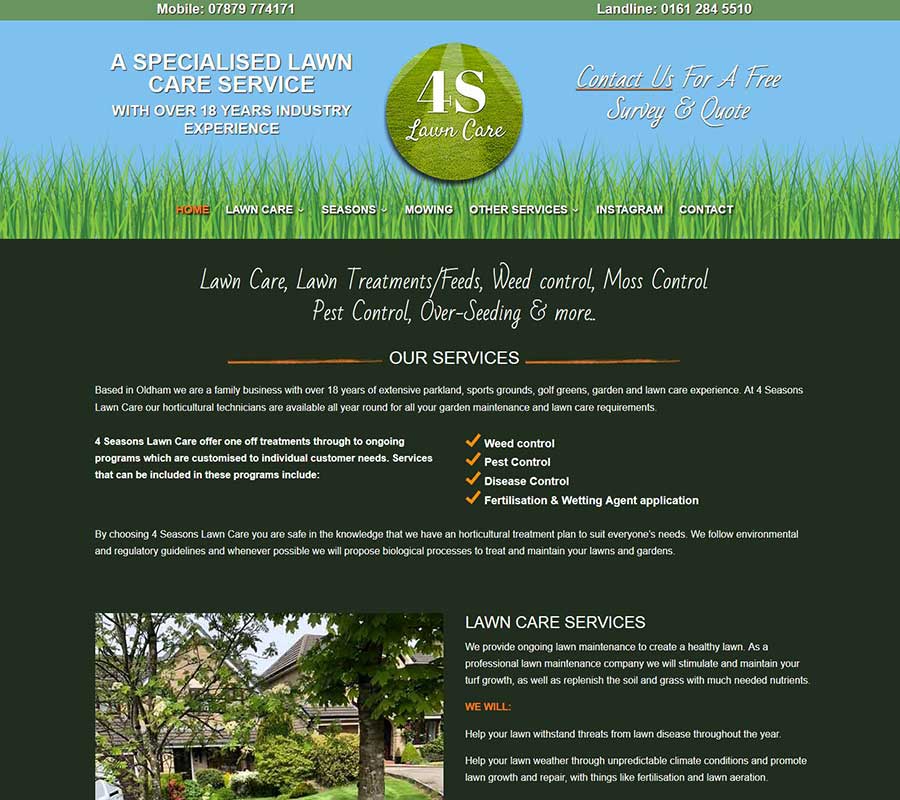 4 Seasons Lawn Care in Lees, Oldham, required a new website design to promote their lawn care and gardening business. Their new website is attractive, reflects their services well, has had SEO applied and is 'mobile friendly'.
To encourage enquiries contact numbers are clearly placed, with 'Contact Us' links visible on all pages.
If you'd like a new website design for your business please get in touch here.